MP Housing Board, 37 Flats Available in Bhopal Starting 41 Lacs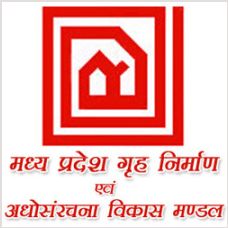 Madhya Pradesh Housing Board
MP Housing Board has invited applications for 37 HIG multi-storey flats at different floors in Dwarka Parisar Bhopal near AIIMS.There are 27 HIG type A and 10 HIG type B flats under the scheme. The scheme is located at a prime location in Bhopal.
How To Apply
The applications for the scheme are being invited through both online and offline modes. The application forms for the online submission can be filled on website of MP housing board www.mphousing.in along with the registration cost of Rs. 500/- and the booking amount of flat. For offline applications, the interested applicants can visit any Axis Bank branch in Bhopal and purchase the application form and submit there only.
The booking amount for the flats is 10% of the total cost of flat. The cost of HIG Type B flats is Rs. 41.30 Lakh with an area of 92.68 Sq Mtr while the cost of Type A flat is 56.30 Lakh with an area of 126.54 Sq Mtr.
For more details, please download the Brochure.
Last date of the registration for the scheme is 14th February 2015
Company Size:
Ownership Type:
Last Date:
Saturday, February 14, 2015
Other Projects in Bhopal (Madhya Pradesh)