Other Govt Schemes
| Logo | Title | Last Date |
| --- | --- | --- |
| | 3 BHK @ Rs.90 Lacs,Rajpur Road,Dehradun (U.K.) | |
| | 3 BHK Apartments, GMS Road,Dehradun (U.K.) | |
| | VDA's 1 BHK Starting @ 4 Lakhs For EWS & LIG,Varanasi | |
| | 2/3 BHK@Rs.55 Lac,Sushant Golf City,Lucknow | |
| | MDDA's LIG/MIG Flats Near ISBT, Dehradun | |
| | 3/4 BHK Apartments,Sahastradhara Road,Dehradun | |
| | JIT's 3 BHK at Affordable Price,Jalandhar | |
| | 2/3/4 BHK@47 Lac,Mussorie Diversion Road,Dehradun | |
Uttar Pradesh Housing And Development Board , 58 Flats Available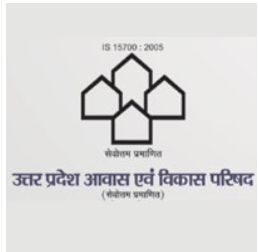 Uttar Pradesh Avas Vikas Parishad
After the announcement of affordable housing flats in Nandani & Gangotri Enclave in this month, Uttar Pradesh Avas Vikas Parishad has announced a new scheme of semi-finished apartments in Kanpur under Hanspuram Yojna 2.
Registration for the Hanspuram Yojna 2 will start from October 11, 2014 and end on November 11, 2014.
Main Features of the Scheme are:
Situated on main road Hamirpur from four lane highway.
Very closed to Mandi Parishad.
All infrastructure and community facilities available.
Easy transport facility
Pollution free and green environment.
Details of Hanspur Yojna 2 Flats:
Sector
Type of Flas
Number of Flats
Tentative Cost
Registration Amount
3B
18/60 LIG (Semi-Finished)
11
11.60 Lacs
5%
3B
42108 MIG (Semi-Finished)
28
23.25 Lacs
5%
6B
128/200 HIG (Semi-Finished)
19
54.80 Lacs
5%
Total flats
58
For more details downlaod the Brochure.
Company Size:
Ownership Type:
Last Date:
Tuesday, November 11, 2014
Other Projects in Kanpur (Uttar Pradesh)